MEPI is aiming at several complimentary objectives :
To prove the industrial efficiency of innovative processes for the chemical sectors.
To study and offer industrialization of a wide range of chemical reactions while being located on a SEVESO classified industrial site (SAFRAN HERAKLES in Toulouse),
To promote the Green Process Engineering  combining process intensification and use of agro ressources,
To manage three party projects : university – equipment suppliers – industrials. The industrial party brings process/chemical reaction knowledge, the equipment maker its know how, and the university the academic expertise.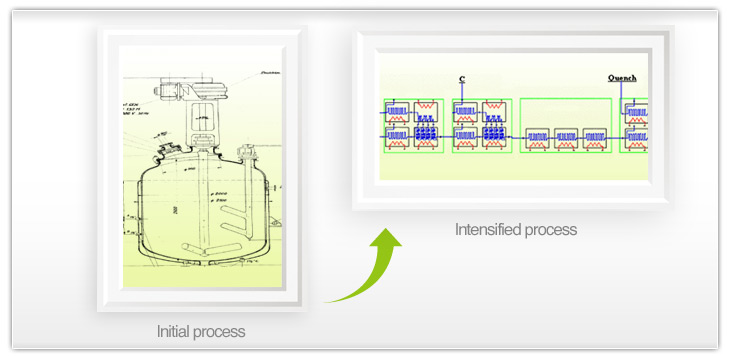 Innovative Processes developed by MEPI are highly recommanded for :
Selectivity and yields improvements (ex. multistep chemical synthesis with unstable intermediates..),
Handling highly exothermic reactions in safe conditions,
Reaction parameters optimizing (ex. temperature range for cryogenic synthesis),
Reduction of reagent excess, concentration of synthesis media,
Avoiding solvent uses and short cutting distillation steps,
Regularory controlled environments (Pharmaceutical products…)
Costs killing, and process competitiveness improvement, …